Description
BENEFITS
• Provides instant benefits so skin feels softer and smoother
after just one use.
• Delivers seven skin benefits: softness, smoothness, radiance,
clarity, purified skin, reduced pore appearance, and visibly
improved skin density and volume.
• Benefits intensify over time when consistently used for
two minutes twice daily.
• ageLOC LumiSpa uses proprietary Micropulse Oscillation
technology, a pore-purifying action that draws out dirt,
oil, makeup, pollutants, and toxins and lifts them away
without irritating skin while helping to support healthy
skin proteins.
• Soft silicone treatment heads are embedded with antimicrobial silver and are more hygienic, less abrasive,
and easier to clean than bristle heads commonly found
on the market.
• When used in the morning, LumiSpa energizes the skin
for a fresher, smoother, more rejuvenated complexion.
• When used at night, LumiSpa deeply cleanses the skin,
helping massage and de-stress the skin.
• Removes dead skin cells, promoting dynamic skin renewal
and improved skin brightness and smoothness.
• Delivers brighter, healthier, more youthful looking skin
in as little as two weeks.
• Gentle enough for twice-daily use.
LỢI ÍCH CỦA LUMISPA
• Mang lại lợi ích tức thì để làn da mềm mại và mịn màng hơn
chỉ sau một lần sử dụng.
• Mang lại bảy lợi ích cho da: mềm mại, mịn màng, rạng rỡ,
rõ ràng, làn da được thanh lọc, giảm sự xuất hiện của lỗ chân lông và trông thấy
mật độ và khối lượng da được cải thiện.
• Lợi ích tăng lên theo thời gian khi được sử dụng liên tục cho
hai phút hai lần mỗi ngày.
• ageLOC LumiSpa sử dụng Dao động vi mô độc quyền
công nghệ, một hành động làm sạch lỗ chân lông giúp loại bỏ bụi bẩn,
dầu, trang điểm, chất ô nhiễm và chất độc và loại bỏ chúng
không gây kích ứng da đồng thời giúp hỗ trợ làn da khỏe mạnh
protein da.
• Đầu xử lý silicon mềm được nhúng bạc kháng khuẩn và vệ sinh hơn, ít mài mòn hơn,
và dễ làm sạch hơn các loại đầu lông thường thấy
trên thị trường.
• Khi sử dụng vào buổi sáng, LumiSpa tiếp thêm sinh lực cho làn da
cho làn da tươi trẻ, mịn màng, trẻ hóa hơn.
• Khi sử dụng vào ban đêm, LumiSpa làm sạch sâu cho da,
giúp massage và giảm căng thẳng cho da.
• Loại bỏ tế bào da chết, thúc đẩy quá trình tái tạo da năng động
và cải thiện độ sáng và độ mịn của da.
• Mang lại làn da tươi sáng, khỏe mạnh và trẻ trung hơn
trong ít nhất hai tuần.
• Nhẹ nhàng đủ để sử dụng hai lần mỗi ngày.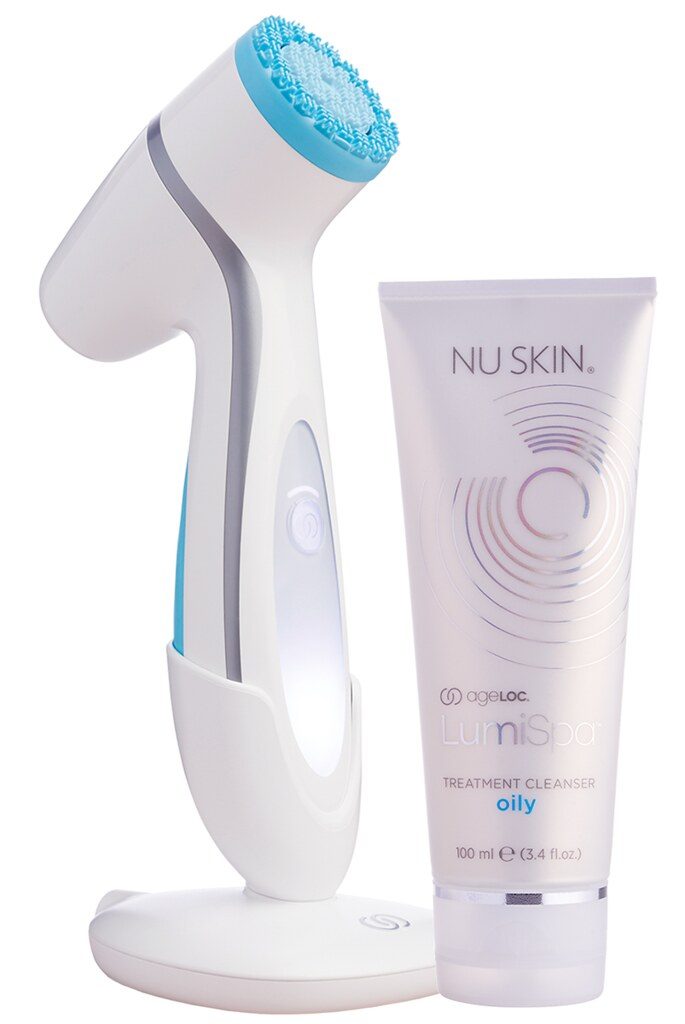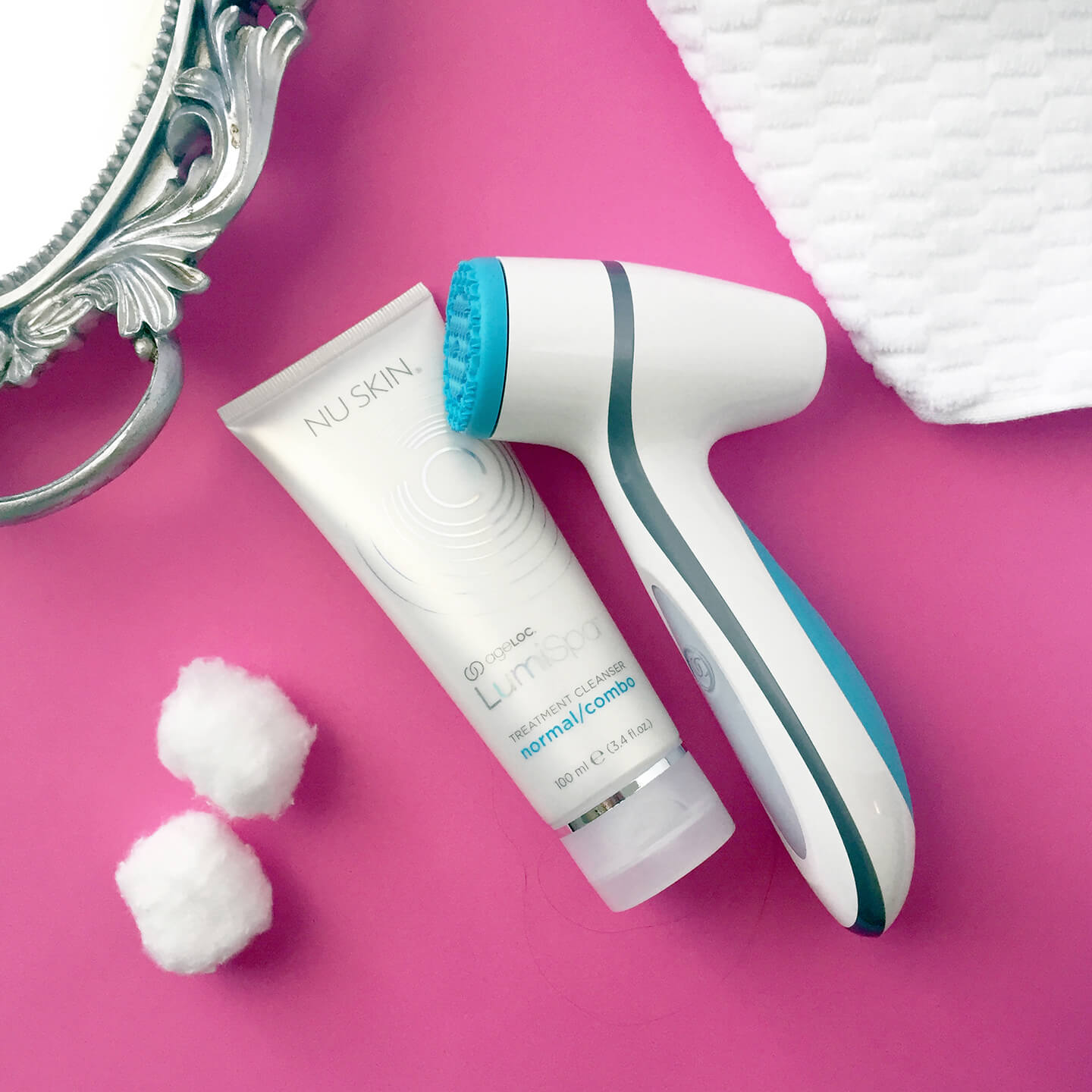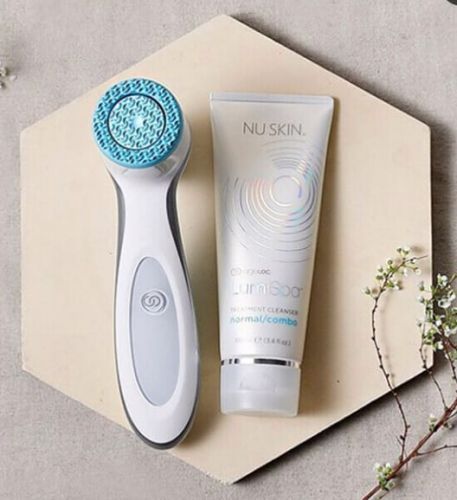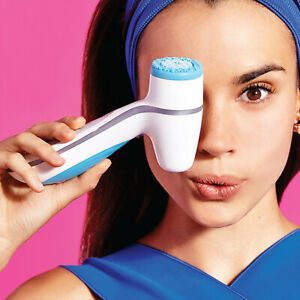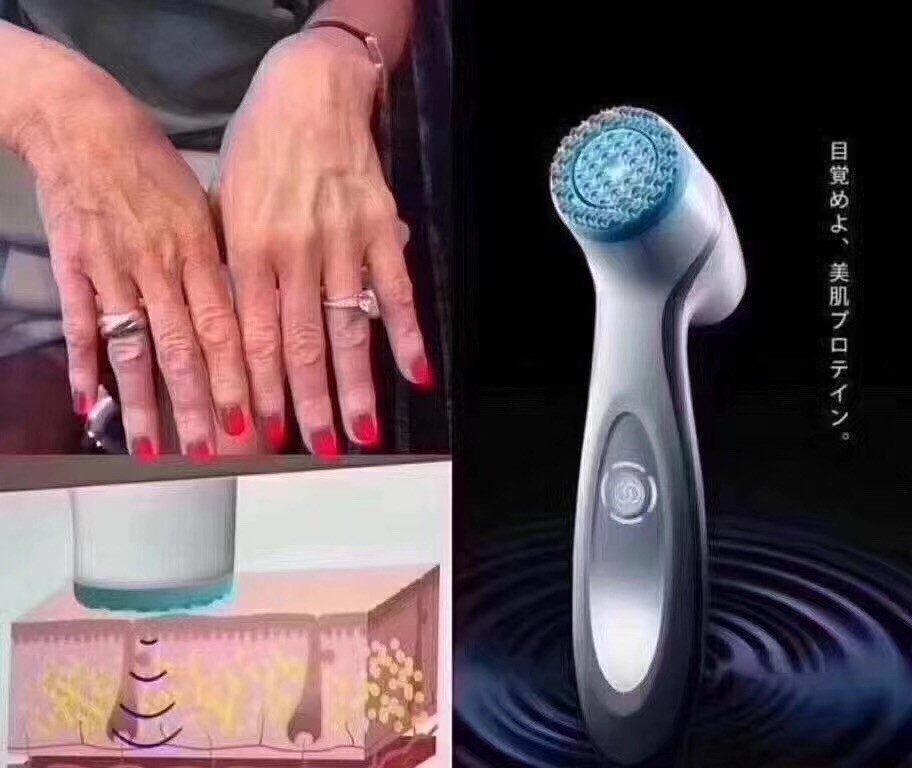 Additional information
| | |
| --- | --- |
| Color | Blue & White |
| Skin Type | ACNE, DRY, NORMAL, OILY, SENSITTIVE |